Art Week - Post 3 - Laika Exhibit at Portland Museum of Art
Laika is a stop-motion movie studio located in Portland, OR. If you don't know the 4 Laika movies, they are:
Coraline - On Amazon
ParaNorman - On Amazon
The Boxtrolls - On Amazon
Kubo and the Two Strings - On Amazon
The post header image is a large (about 20 feet tall) skeleton that was used in Kubo and the Two Strings. It is, by their account, the largest stop-motion model ever created. It was amazing to see it in person and imagine them using it to create the movie.
These movies have been a cornerstone of our family entertainment since ParaNorman was released. So, when I heard that Portland Museum of Art was hosting an exhibition I knew that I wanted to make the trip to see it.
Laika really opened the vault - providing character models, complete scenery (including the garden from Coraline), detailed break downs of models and processes, and videos with explanation of how they approach various aspects of film making.
A favorite detail was the locker scene from ParaNorman where you can see the scale model junk accumulating on top of and next to the middle school locker room: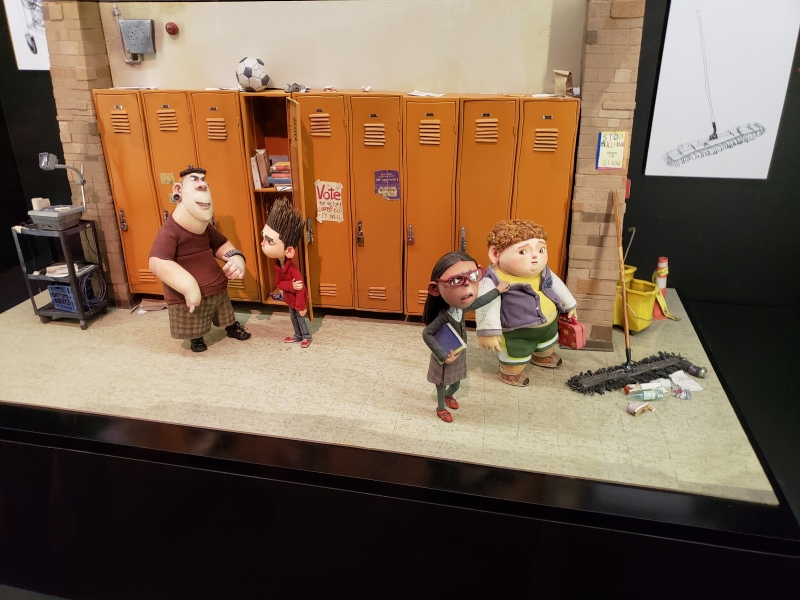 The amazing detail in creating the overhead projector and mop bucket and paper on top of the lockers shows the kind of time and detail that Laika invests in to make the movies feel real.
When you watch the movies, they are full of detail like this.
It's clear from the exhibit that Laika invests a lot of time in money in the movies they make. This investment takes the form of details (as mentioned above), ambition (they don't rest on their laurels or just do things they know work), and technology (their use of 3D printing to create facial expressions is amazing).
Here is an image of a small portion of the 'wall of faces' showing 3D printed details that were used to create facial features for a number of characters across their films: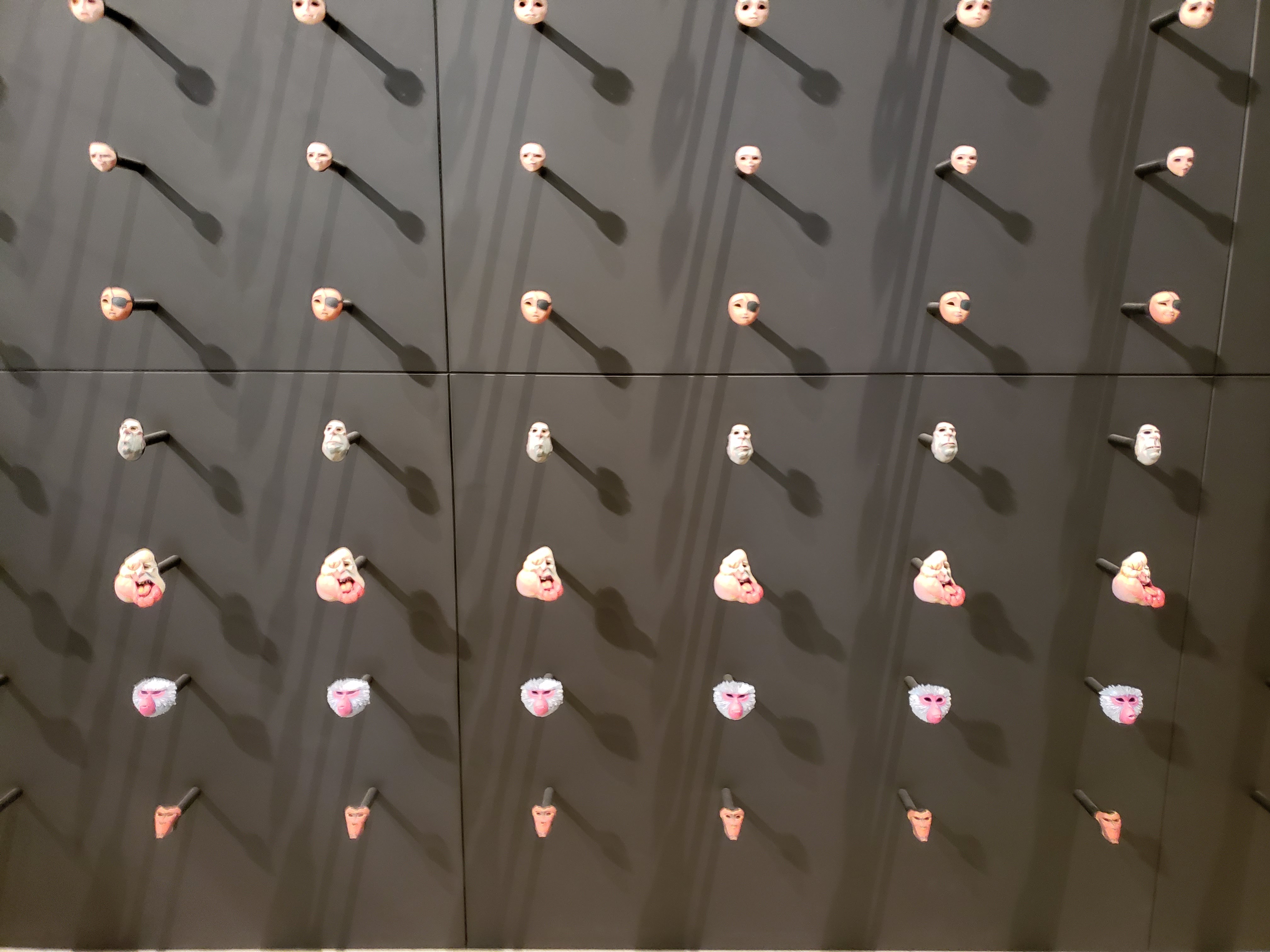 It's often surprising how a great stop-motion studio or artist can produce wonderful emotional depth in their characters - think Wallace and Gromit.
Laika have their own special brand of this, and the 3D printed facial features are part of that capability.
That's at least partly a technological achievement in their case.
The exhibition was well put together and enjoyable. I don't think you had to be a fan of the films to enjoy it, though it helps.
I admire the work that they do and I hope for many more films to enjoy in the future.
Leadership Angle: Laika pushes themselves relentlessly in their art. They search for larger obstacles to overcome, better stories to tell, and more exciting ways to overcome them. Check out all 4 movies to see how they've evolved as storytellers, animators, and innovators.